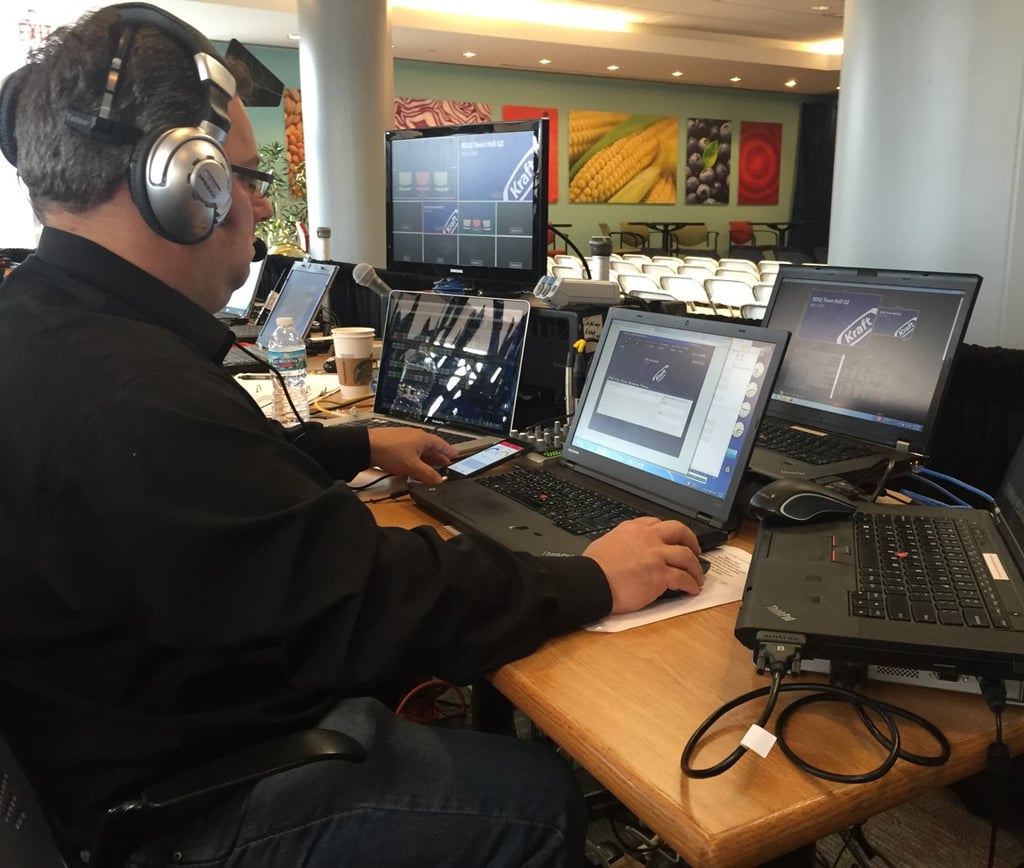 Encoding Engineer using StagePro by Corporate Events Online

As live event professionals ourselves, we build control and safety features into our webcasting software to meet the demands of the Live Event Industry to help Engineers be successful on-site when streaming live events.

One such feature in CEO StagePro, our proprietary webcasting portal, is the Doorman Page. I use this feature all the time on shows.

Let's take a quick look at the Doorman Page feature to see how it benefits the event profession when streaming live events, using screenshots from a test event I created in our demo portal...

1. When an attendee views a live event that hasn't been opened, they will land on a Doorman Page until the event is opened, in the software, by the Encoding Engineer.

The Doorman Page for the viewer will look like this...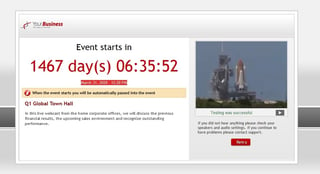 2. But the Encoding Engineer with Admin Access, will see the same Doorman Page with a hyperlink below the test video window that says, "Bypass Doorman."

It looks like this...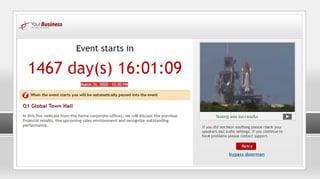 This feature allows Encoding Engineers to monitor a feed in the actual viewing environment of the event, without opening it, so nobody else can see it.

This give you the opportunity, in rehearsal, to test things like...

- Video Quality
- Audio Levels
- Audio Sync
- Bandwidth Utilization

I also use this feature with Corporate IT and/or Viewing Site Captains, by granting them temporary Admin Access, so they can see a test feed prior to opening the event.

This is especially useful if they haven't been able to participate in a scheduled test prior to being on-site.

To learn more, visit the CEO StagePro page on our website at: StagePro
To learn more about Corporate Events Online, visit our site at: www.joinceo.com

If you are a Video or Encoding Engineer and would like to schedule a demonstration of CEO StagePro for an upcoming event, please click the button below and fill out the form to schedule a demo.




Or, you can call us at 630-214-9817 or write us at info@joinceo.com to get in touch with us right away.