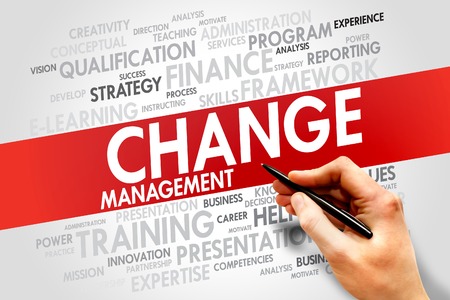 "Every success story is a tale of constant adaption, revision and change..." - Richard Branson -

For Event Production and AV Rental Companies, selling Town Hall Webcasts can extend value to current clients throughout their communication calendar and attract new business from target prospects.

Let's take a brief look why...
Constant Change

Organizations are in a state of constant change: new products, new brands, new initiatives, new leadership, new structure, new acquisitions, new financials, etc…

Leaders not only embrace change, they seek it out.

Change creates the need for leaders to communicate with their people. The need to communicate creates the opportunity for meetings and events.

According to 10 Principles of Change Management, "Because change is inherently unsettling for people at all levels of an organization, when it is on the horizon, all eyes will turn to the CEO and the leadership team for strength, support, and direction." [1]

They allow leaders to communicate efficiently (do more with less) and effectively (engage/measure) with their global workforce.

It also provides them speed, scale and visibility.

From a small meeting in their home office they can communicate "face-to-face" with their entire organization with a camera, a lavalier, a couple projectors and a DSM.
How do Event Production Companies & AV Rental Companies Benefit

Town Hall Webcasts don't provide the windfall of, let's say, a National Sales Meeting, but they provide value and get produced on a regular basis without tying up significant resources from your company.

They also add opportunities throughout their communication cycle to provide service to the client and listen for new communication opportunities.

1 = 8

They produce more Town Hall Webcasts.

The annual webcast becomes semi-annual. The semi-annual becomes a quarterly. The quarterly becomes a quarterly plus an awards event, that's five. Then five becomes eight or nine as other senior leaders use the platform in addition to the CEO.

But Who Can I Trust with the Technology Part?

With our flexible combination of products and services, we make it easy to produce Town Hall Webcasts at the highest level.

We have the entire technical process covered, from the pre-production planning and network assessments to the viewer analytics and posting the event on-demand.

Town Hall Webcasts from Corporate Events Online features our proprietary webcasting portal, StagePro, where your video streaming events are secured, managed and played, live or on-demand anywhere in the world.

If you'd like to know more, please click the button below to get in touch with us.


[1] http://www.strategy-business.com/article/rr00006?gko=643d0