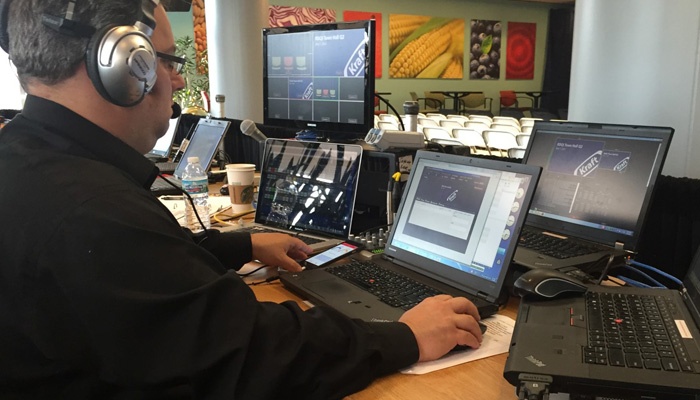 Encoding Engineer using StagePro by Corporate Events Online

As live event professionals ourselves, we build control and safety features into our webcasting software to meet the demands of the Live Event Industry to help Engineers be successful on-site when streaming live events.

One such feature in CEO StagePro, our proprietary webcasting portal, is the Doorman Page. I use this feature all the time on shows.

Let's take a quick look at the Doorman Page feature to see how it benefits the event profession when streaming live events, using screenshots from a test event I created in our demo portal...