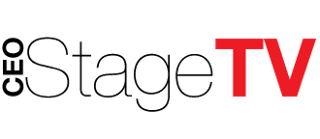 Successful workforce training events are essential to winning organizations. A well-trained workforce increases employee performance and improves business results.

With so much at stake, organizations get ahead by producing content for training events that keep participants fresh and engaged, replacing the drag of long PowerPoint presentations and lectures.

This is especially important when training thousands of participants, where the investment to the company for a single event can be in the millions of dollars.
The innovative method of training thousands of people using the advanced broadcasting technology of StageTV, to distribute highly-engaging, live video into small classroom environments improves upon the old model of training from the General Session in a single large group.

StageTV is a Video Engagement Distribution Tool for Internal Event Environments
Among its many uses, StageTV is used for large training events by distributing live sessions, produced on-site, into breakout rooms, over a temporarily deployed IP Video network, for a small classroom learning experience, using a venue's existing network infrastructure.
As our clients in the Fortune 1000 have shared, producing training events in this method keeps attendees focused, reduces mental and physical fatigue, so the company and attendees can accomplish their training goals and perform better in the field.
Additional StageTV Highlights Include…
Scale Event Up or Down Based on Size of Group or Facility
Reduce Lost Time to Foot Traffic Between Break-Out & General Sessions
Uses Venue Network Not Public Internet for Privacy
Interactive and Measurable with Audience Response Systems
Broadcast Highly-Engaging HD Video with Multiple Content Sources
StageTV is a Part of a Complete Solution
As a complete solution managed by our experienced team of technical professionals, we provide all the personnel and equipment to deploy StageTV and fully support your event, working with Event Production Companies, AV Equipment Suppliers and Corporate/Venue IT.
Click the button below and complete the form to learn how StageTV creates dynamic learning environments that will take your employees and your company to another level of productivity.